Work Space on a Garden Hill
Being proponents of contextual designing, we fell in love with the site right from the start a 100sqm conserved historical shophouse perched on a green hill in downtown Singapore; narrow and windowless, but with a skylight in its heart. We pulled in the terrain and greenery of the site context, and created a garden hill indoors, with the terrain doubling up as seating bench, table, and underfloor storage.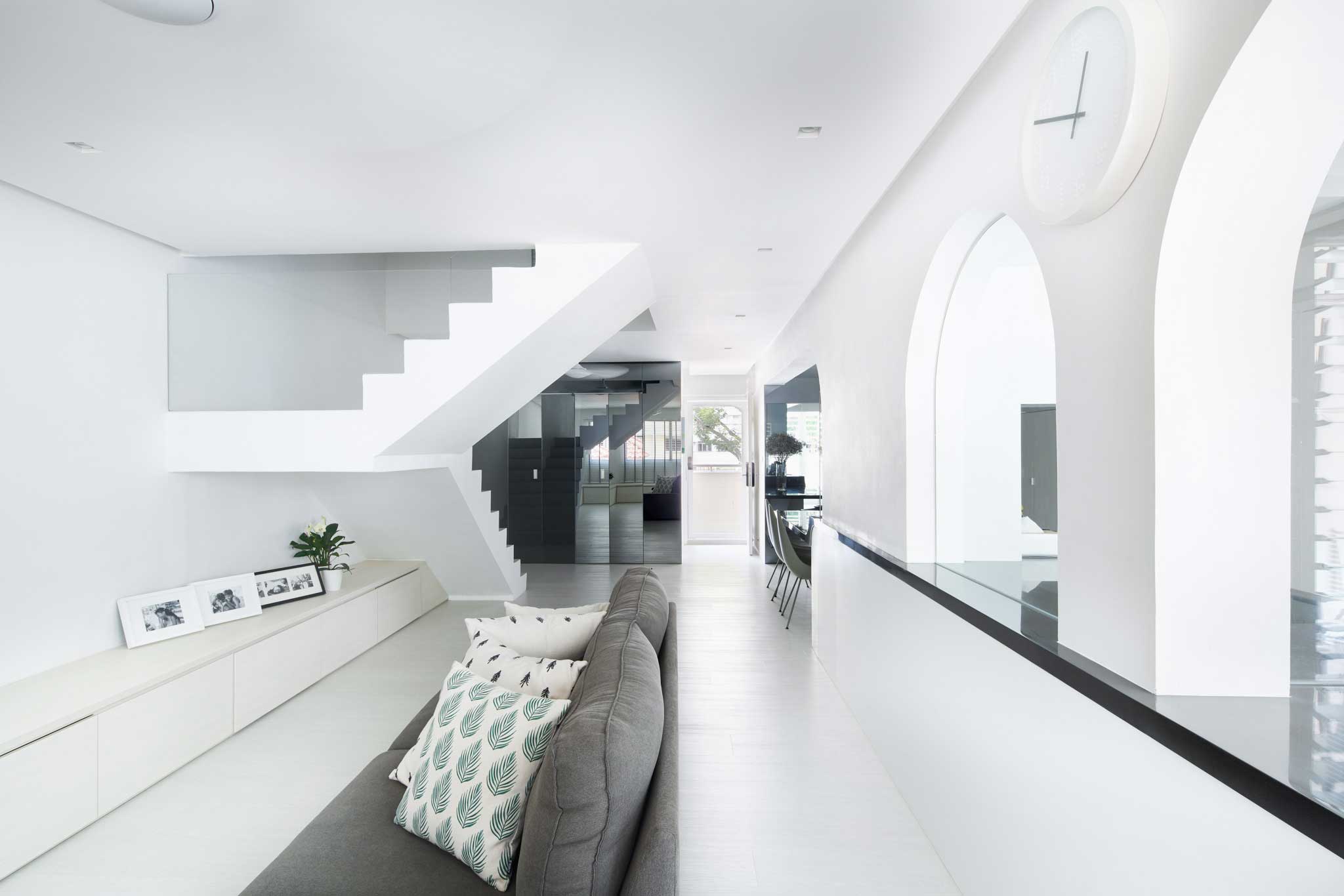 The challenge of an executive maisonette is the restrictive staircase and double storey voids that divides the apartment into small pockets of spaces. With an ever-increasing demand for space, how can we still create an environment conducive for family cohesion?
The existing flat was oddly shaped, with a 45-degree frontage. One of the bedroom along the common corridor exists in an awkward 5-sided shape posing great difficulty in placement of bedroom furniture. Despite the restrictive physical space, the client wanted a large space, enough for a 20-pax party in fact.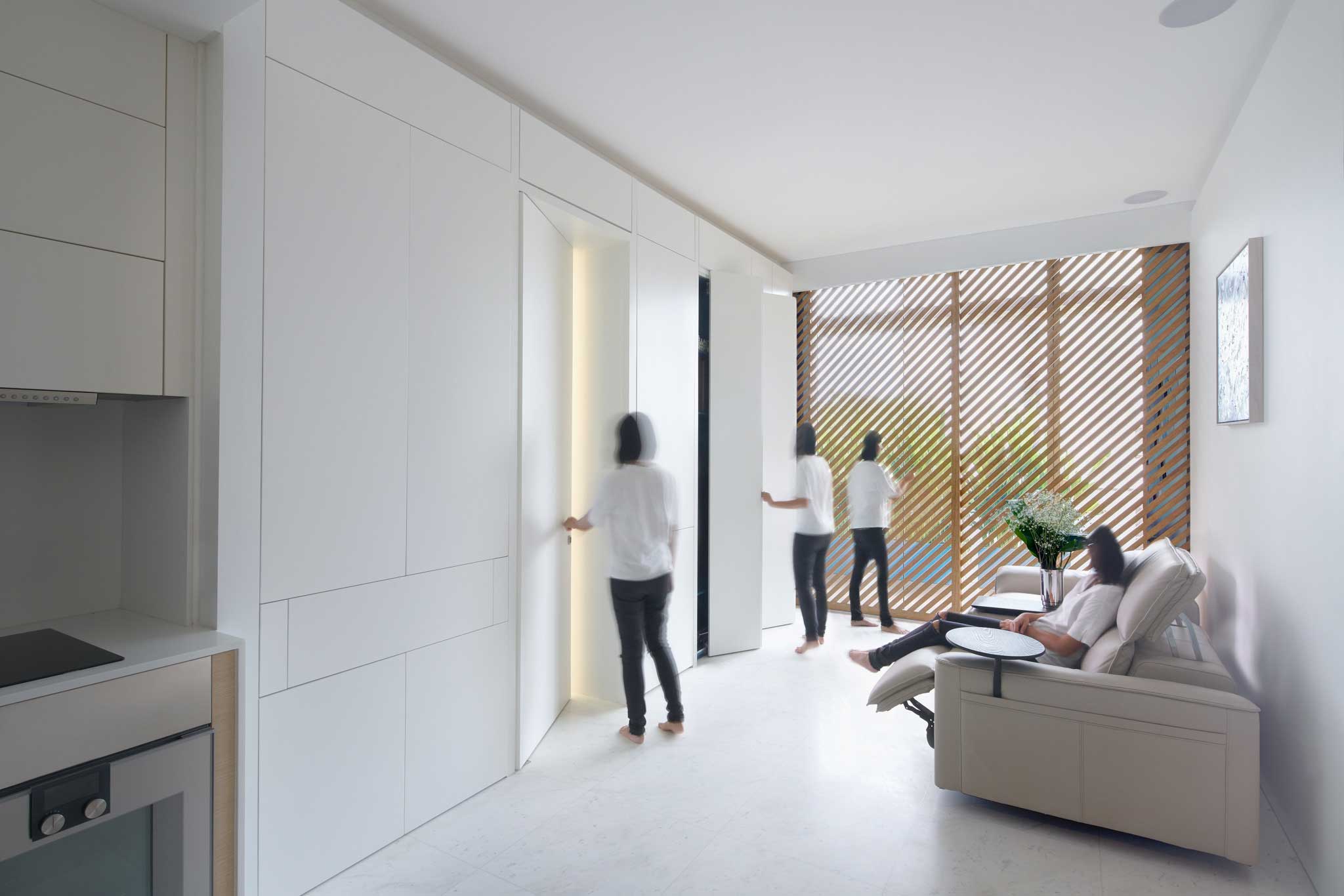 In a tight space, we created a Living Wall in which multiple events take place - TV console, storage, kitchen, concealed dining table, door, and wardrobe.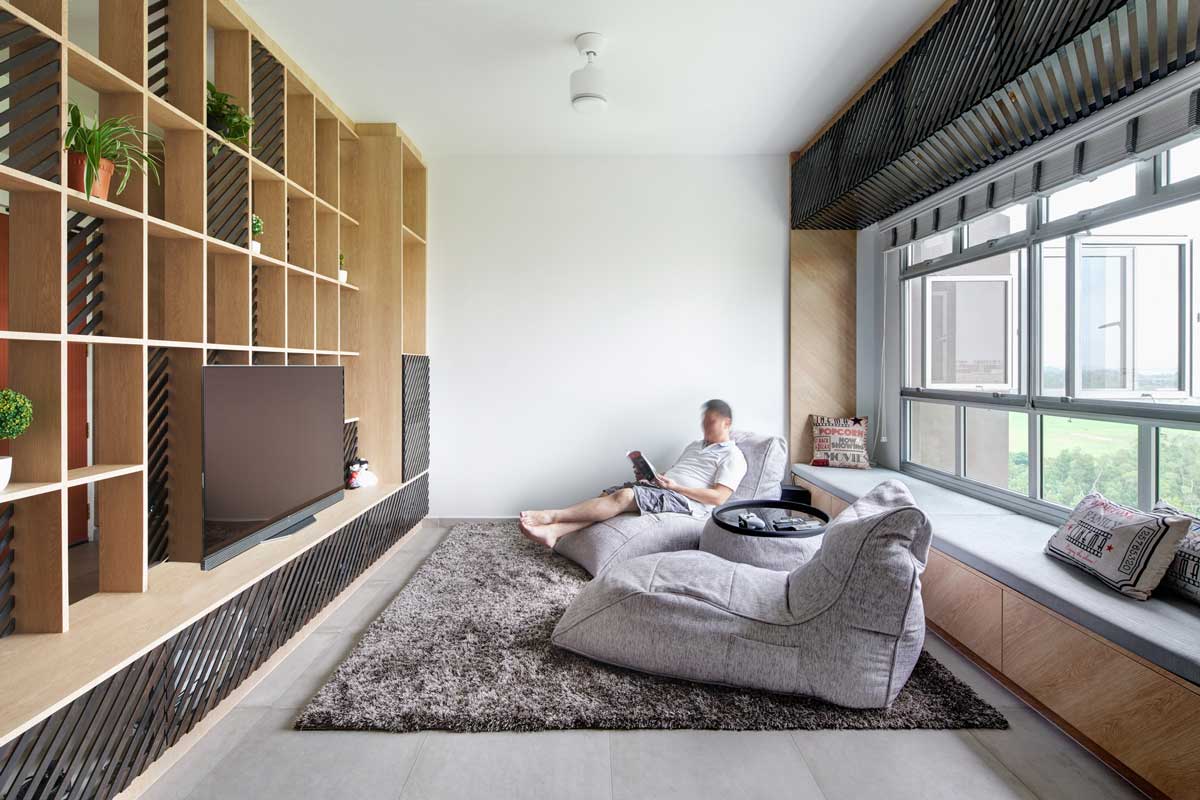 The client is a couple who wanted a Fun and Flexible living space in their newly bought HDB apartment, without compromising on their programmatic requirement.